---
WALKS OUTSIDE THE CITY WILL NO LONGER BE A PROBLEM
Take your dog for walks without worrying about where to make him drink, thanks to the multifunctional leash, taking your dog with you will no longer be a problem.

DETAILS
FLEXIBLE BOWL - The silicone bowl is attached to the leash with convenient hooks, allowing you to have a bowl ready to drink with you at all times.


BAGS HOLDER - The multi-purpose leash has a compartment perfect for having your baggies on hand at all times, so you can avoid embarrassment when you're out and about.


HOOK - To make it easier to carry certain pouches, the leash has a convenient, easy-to-use hook.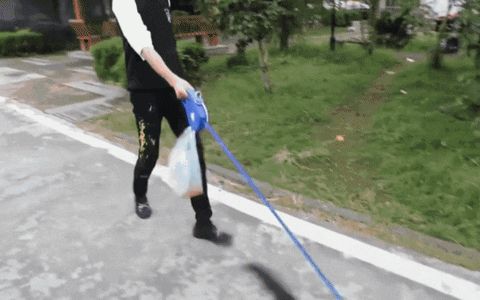 RETRACTABLE ROPE - To ensure maximum safety during outings, the rope is 3 meters so you can better manage the dog's movements.


BOTTLE - The capacity of the container is 350ml, has a lid with anti-drip system perfect for long excursions.
OUR GUARANTEE
With our free 4-10 day shipping we deliver hundreds of products every day. If you have any questions, the support team is at your disposal 365 days a year.